TAJ VILLA: YOUR LUXURY RENTAL HOUSE IN MARRAKECH
Marrakech is a unique city with hidden treasures that stirs the curiosity of travelers from around the world with its historical and cultural heritage. Among these Moroccan wonders, the beautiful villas are no exception. These houses for rent provide to a few privileged a unique setting with a suitable service.
Among these houses, Taj Villa is a rare place in the Red City. Its architecture is unlike any other and stands in the heart of a property planted with ancient olive trees, palm trees, and cacti. This design architect villa combines authenticity and modernity, it is a unique place for holidays with family or friends. Its welcomes among others all kinds of private events, weddings, birthdays, seminars, gala dinners and themed weekends in Marrakech.
This rental home has an exceptional environment and spacious living areas for a stay in a luxury villa with a swimming pool. In an intimate atmosphere, it can accommodate 10 to 53 people for a lease with 19 rooms and offers a reception capacity of up to 250 people. It allows its residents to have a household staff who deals with the management of the meals and the stewardship. For large events, this venue offers a team of event planners who offer a tailor-made customized service in the manner of an integrated event agency.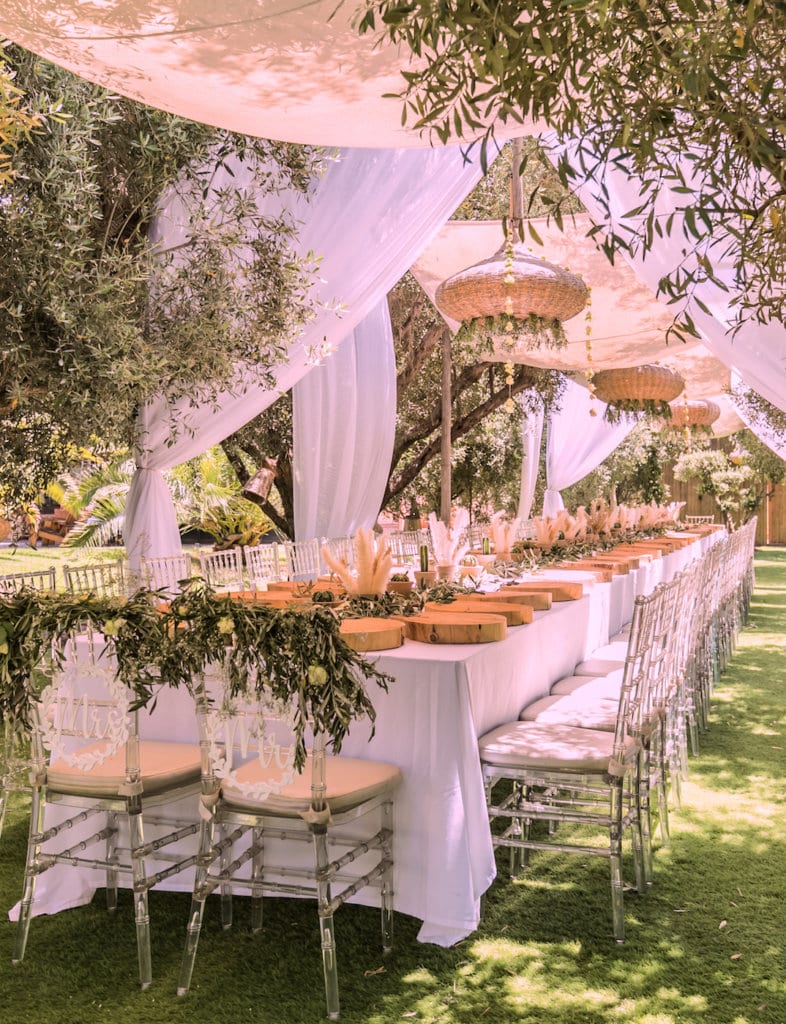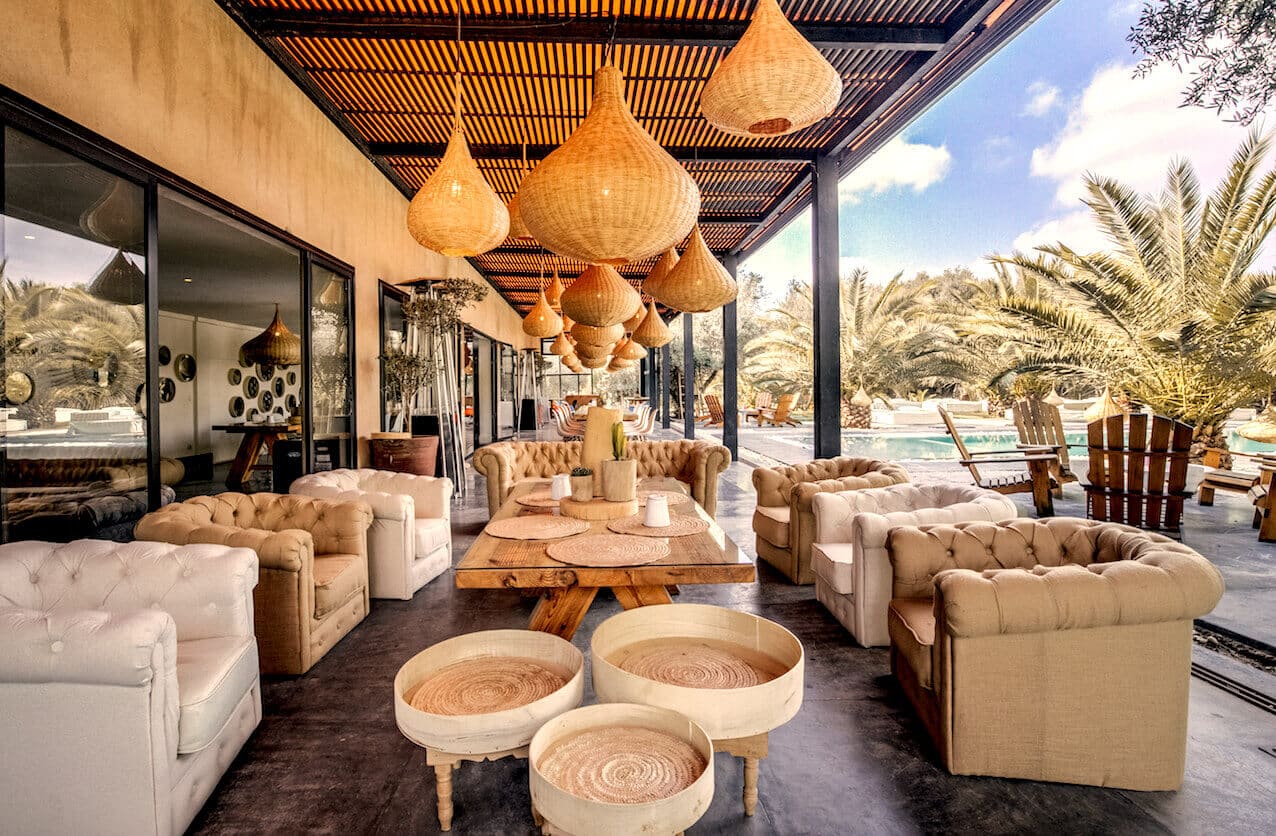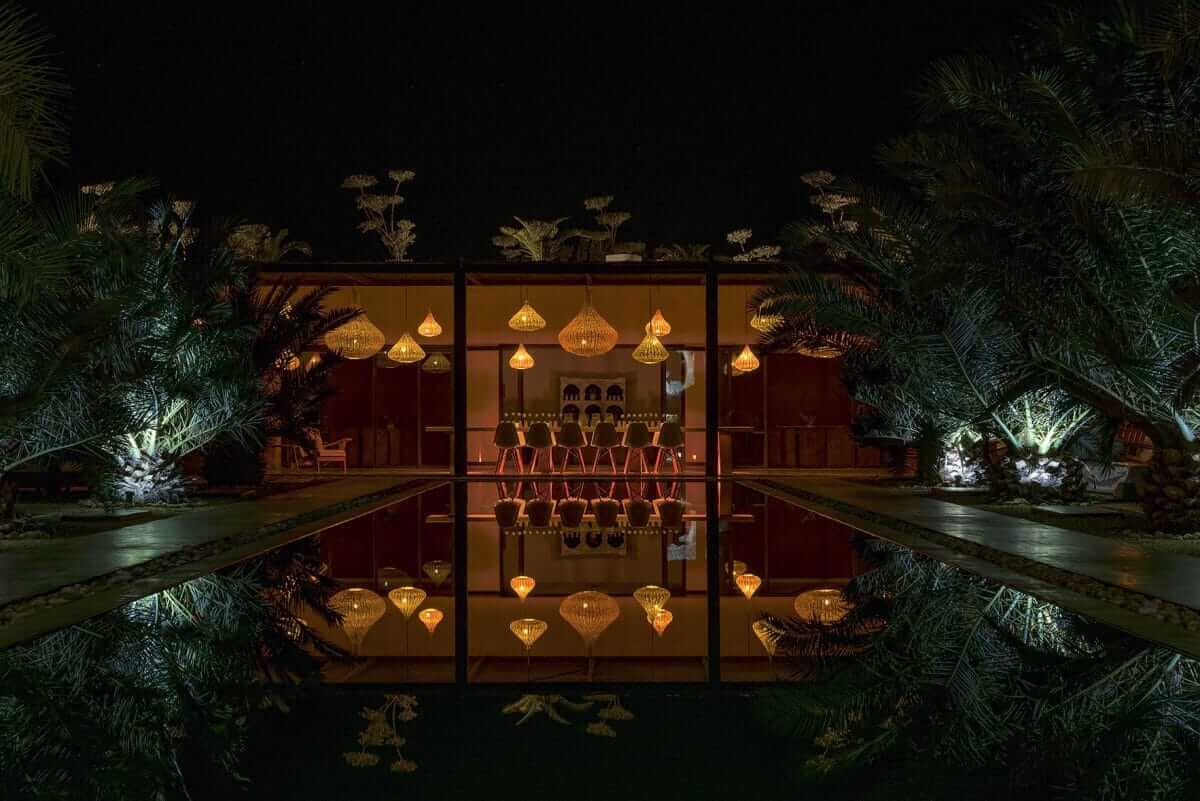 A BOHEMIAN STAY IN MARRAKECH
At 20 minutes from the ocher city, the Taj Villa is a luxury rental in Marrakech which is respectful of the environment and its inhabitants. The Taj Villa and its bohemian-themed rooms are full of charm, its appeal also lies in its outdoor areas, its large heated pool, and its huge Pool House. Facing the Atlas's snowy mountains and the canyons of  the Agafay desert, the view is simply magical and relaxing. Once night falls, the gardens are illuminated and the atmosphere is warm and rustic with candles and lanterns which gently illuminate the scene.
Under the African sun, make the most of this exceptional setting to relax by the pool or go on a getaway in the surroundings. With quad, buggy or 4 × 4 the Taj Villa provide many unforgettable experiences: lunches and dinners under the olive trees or facing the pool, oriental evenings under his Morrocan caidal tent of 1001 lights and dinners in the desert at the secret spot of the villa. After a beautiful day in the desert or in the souks of Marrakech, the villa offers absolute calm to truly relax and disconnect from the world that often goes too fast.